The World's Fastest Anti-Depression-Book
Did you know that there is a big misconception about depression?
Most people always think of depression as a disorder, an illness, and a deficit in a person.
Misconception #1: A person supposedly cannot manage his or her life.
Misconception No. 2: A person does not manage to adapt to his circumstances at first sight
Those who think this way reinforce and stabilize the dynamics of depression and its symptomatology.
Let's look at the contexts in which depression arises and is "difficult to cure."
"Depression is the natural result of the constant demand for a life that will never be or never come again."

This series of books is dedicated to a natural and realistic approach to the adversities and demands of life. To – also – be able to enjoy the times between highs and lows.

Johannes Faupel
Self-help for depression with "The world's Fastest Anti-Depression-Book" – $12.70 – Direct-Download E-Book 16 Pages.
This Book ist the first title in the New Series "Quick Guides for the Long Run"
What's special in this Depression Book?
It's a very short self-help book.
It's working both with visualization (drawings) and motion
This book is written for people who really want to change
You may leave your path of regrets and self-punishing by activating yourself within 20 days
Who wrote this new Book against Depression?
Johannes Faupel, Systemic Therapist and Springer Author, is editing:
Quick guides for the long run.
That's why I'm writing and illustrating these new books:
In my systemic practice, located in Frankfurt, Germany, I daily see impatient people with unrealistic demands on their lives. The smaller an intervention, the faster it works.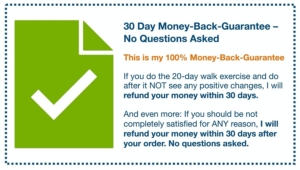 Therefore, the title "The World's Fastest Anti-Depression-Book"
Order your E-Book-Copy of the new Depression-Book right now.